Custom Magazines
---
Custom Magazine Cover
A custom magazine cover on a magazine of your choice. Digital + Print Magazine Cover!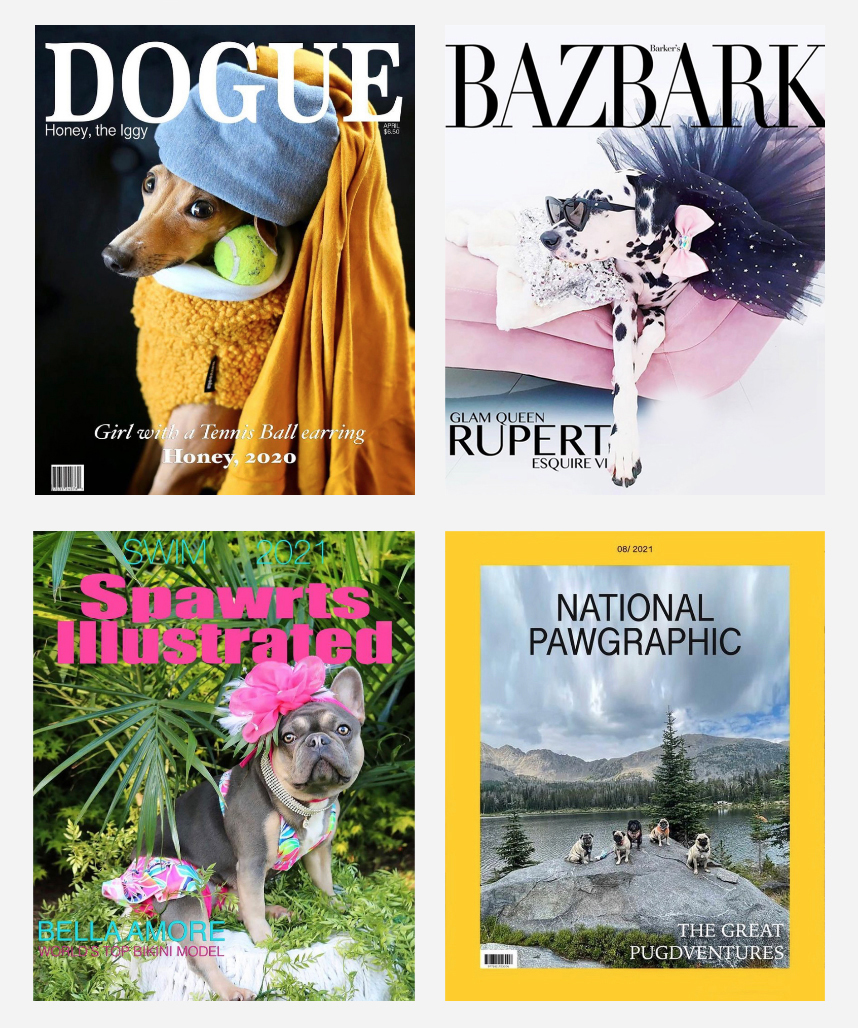 Custom Magazine Content
Custom Magazine content, includes a glossy laminated cover, silk content , full color, on A5 paper and 25 double- sided pages of Custom Content (50 pages issue) with about 50 of your favorite photos, including the Front & Back Cover! Link to your published magazine will be provided, plus 1 print copy. A link to order more print copies will be provided, at $25 per additional magazine!